Synopsis|줄거리
Title: Cupid's Nightmare
Author: Atika Desai
Genre: Young Adult/Romance/Contemporary
My Rating: 5/5
Add To: Goodreads

Love never goes according to plan.
After Sophia escapes her seven-minute date, she's greeted by a stranger sitting on her couch, claiming to be Cupid. Who knew he'd be so hot and yet, so terrible at his job? She might as well say goodbye to love.
When Cupid brags about being widely regarded as the top matchmaker on the planet, Sophia can hardly believe her ears. However, he's now in a slump, and his boss is on the warpath. Sophia has 29 days to fall in love with somebody, heck, anybody, or Cupid can kiss his job goodbye.
Sophia has dodged Cupid's arrows for the last ten years, and she doubts his aim will get any better in 29 days.
I received this book in return for a honest review.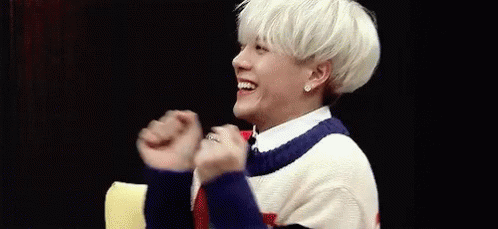 Doooooonnnnnnn't touch me! no one touch meeeeee!!! kdjvhfhfwileuhfriwufh
OMG I LOVED THIS BOOK
!!!!! I haven't read a book in so dang long mainly because of being in a book-slump aaaand fighting covid (I beat it btw; woot!) ANYWAY! The amount of laughter and emotions this story brought out, I want this whole review to just be me fangirling like: liwufgwrqliugfrilwguervifgv But... ya know, that just can't happen. lol
This was such a quick and gooey read that I just feel warm and soft like a marshmallow. It's not often that I read a book that brings out emotions without me actually realizing it. Usually I know. But a LOT of times reading this book I caught myself sobbing my eyes out and wondering why my face was wet only to realize I was so caught up in the story that the emotions just traveled down my face. Or I would be smiling like the Cheshire cat and wonder why my cheeks were hurting. Lol
The times I laughed.. omg it hurt so bad. Lol I'm not even kidding. This book didn't make me just laugh or chuckle, it made me full body laugh. Like, I threw my whole dang body into it because the humor was so strong and amazing!
I actually loved all the characters as well. Even though there was a lot, I really loved that Atika made enough time pass before bringing in more characters so that way you knew who was who. Even in certain parts when more than one character was brought it, it wasn't overpowering and she wrote them in such a way that you couldn't possibly forget them, which I LOVE! Y'all know I mean that with my full heart because my followers know just how much I had mass characters
I feel like I could go on and on about this book and never actually reach the bottom of how amazing this book is. I wish I knew how to unread a book just so I can read it again. lol let's face it, this will go back in my TBR list as to reread again. How can I not? I don't usually like fluffy reads but this one holds a special place in my heart.