Synopsis
Title: Comeback: A K-pop Novel
Author: Lyn Ashwood & Rachel Rose
Pages: 262
Published: June 8th 2019
Publisher: Ashwood & Rose
Genre: YA/Romance/Kpop
My Rating: 5/5
Add To: Goodreads

Emery Jung is living his dream. Known by his stage name M, he is loved by millions of fans around the world as a member of the rising K-pop group NEON, but all fame comes with a cost, especially when one slip up can have viral consequences.
Alana Kim is trying to forget. After a tragic loss sends her spiraling, she escapes to her family in Korea, abandoning her love of music along the way. However, her plans are derailed when she literally runs into M, the famous K-pop idol.
When their paths collide, Emery and Alana must work together to prevent a scandal from ruining NEON's success, sparking a journey of friendship, love, and healing. Unfortunately, fame and love aren't easily compatible, especially in the world of K-pop.
I received this book in return for a honest review.
That's the end!?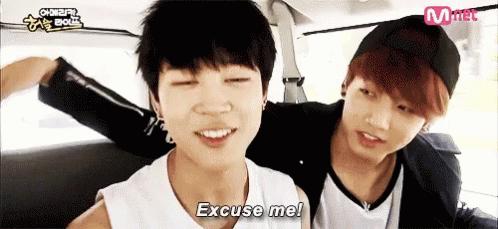 *forcefully tries to turn the page knowing there are no more pages*
Okay, but in all seriousness. This book was EVERYTHING and so much more! The moment I saw "K-pop Novel" I was sold! I mean come on, my two most favorite things in the whole world (Books and Kpop) combined into one? Hell yes!! I KNEW I had to read this as soon as possible. Comeback is the perfect book for those who are curious about Kpop and also for hardcore-hard stan-crackhead fans. (haha)
대박!!! I had to force myself to stop reading this book so many times. I wanted to never put it down, it was so mind-blowing-amazingly written! .... Unlike my review right now because I am so scatter brained. Haha! This book has left me JUNGshook! Lol
There is so much I want to say about this book but my brain is like "헐" (heol)!!
The glimpse we get to see into the Kpop world here is so amazing and REAL! I was honestly worried this book would lack something somewhere, but there was NOTHING lacking at all about this book. If you looked up "perfection" in the dictionary, I'm pretty sure you would find this book.
It captured the world of Kpop so beautifully and transported you right into the madness. Lol
You can't read this book and not manage to fall in love with every single character.... all except three maybe. Ugh they are all just satan rolled out into three people. Lol. But even they were written incredibly!
If you haven't read this book (whether you are into kpop or not) you really need to read this book.
The story line is so powerful that you can't help but to laugh when they laugh, hurt when they hurt, and cry when they cry. I don't know many books that can make you feel this way, so when I say this, I mean it with all my heart and soul. Best bet I'm going to be asking everyone if they have read this book.
But it will be "You know Comeback?" Hahah!
Also, can I please give this book more than 5 stars? It deserves more stars than there are in the sky!
Side note, those who have read this, who is your bias and wreaker? 😏😏
My bias is definitely Stu. Though M is wreaker.