I was tagged by Megan at Books of Fascination to do this tag! (Thank you so much!) Now lets get this party started!
1. What book kept you up all night reading?
I'm actually going to have to go with two books here. One being Life After The Undead by Pembroke Sinclair and the second being Prince of Wolves by Quinn Loftis.
I remember when I first got Life After The Undead actually, I ended up putting it on my TBR list saying "I'll get to this later" and over time, well, curiosity killed the cat, right? I told myself "I'll just read one page." Seriously five chapters later, I knew I wasn't putting it down. I read it until the sun came up and I was 100% done and had the review written. It was hella epic all ALL kinds of levels!
Prince of Wolves... Ohhhhh my gosh! I ignored everyone and everything for this book. I didn't take my eyes off of this book for a second and by the time, I was feening for book two, I got a little bit of sleep and then went straight into reading book two, I remember reading that whole series in just a few nights, it was so amazing and oh my gosh, every emotion you can possibly feel, I felt it.
2. What book made you scared to go to sleep?
The Haunting of Sunshine Girl by Paige McKenzie!! I had this book on my TBR list for FOREVER then I hit a "what should I read next?" block, I ended up reading off my TBR list to my sister and she said this book sounded good. I read it. At night. Mistake. Big mistake. It was all cool till all the paranormal stuff started happening and I just so happen to be alone that night. Noooot fun, yet I couldn't put it down, but I'll also tell you this.... I had every light on and kept looking all around and I stayed awake till the sun came up and my sister got home till I crashed. Haha
3. What book almost put you to sleep?
You mean DID put me to sleep? Why, that award goes to After the End by Bonnie Dee. *shakes my head* To this day, I honestly still don't get how a bust ZOMBIE book could be soooo boring!
I mean honestly, there is nothing to say about this book other than it was extremely boring!
4. What book has you tossing and turning in anticipation of its release?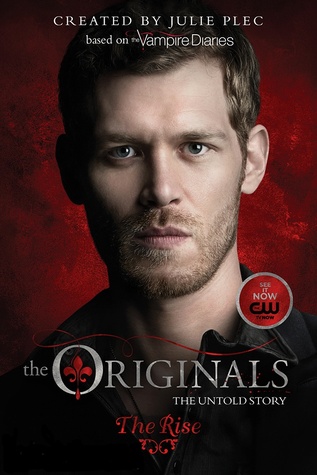 EASY! That would be The Originals: The Rise (The Originals #1) by Julie Plec!! I'm a huge huge HUGE fan of the show, so when I heard they were coming out with a book, I went straight into hella fallacious fangirl mode!
5. What book has your dream girlfriend/boyfriend?
Oooo I'll have to go with Fane from Prince of Wolves by Quinn Loftis again. SEXAH! perfection of a man! *grabby hands* I want him! I want him nooowwww hahaha... Actually pretty much all the guys in the serious are mega hotties. Maaaaaan why can't they be real?!
6. What book world would be your worst nightmare to live in?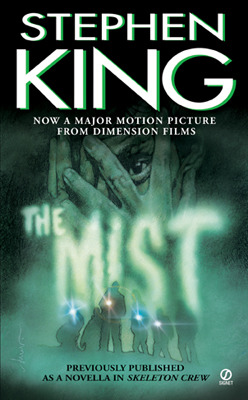 Soooo many books could go here! And they will because just the thought of having to live it, makes me almost panic. Number ONE would have to be The Mist by Stephen King. While I am not a fan of his, this book was actually REALLY good and really scared the living hell out of me. Every time I see any kind of fog now, I tend to panic.
The Breadwinner (The Breadwinner Trilogy Book 1) by Stevie Kopas and Time of Death: Induction (Time of Death) by Shana Festa as much as I love zombies, lets face it.. I would probably be screwed. LOL!
7. What book cover reminds you of night time?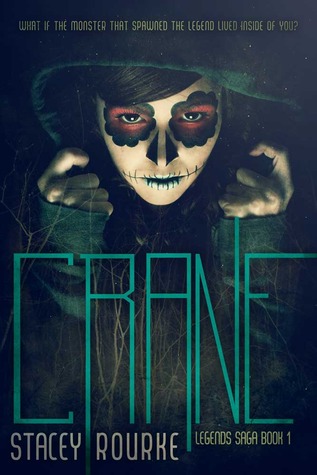 Crane (The Legends Saga #1) by Stacey Rourke. The cover is so beautiful to me, honestly but there is also something about it that is so haunting and makes me think is something you'd prbably read at night just to set the mood.
8. What book has a nightmarish cliffhanger?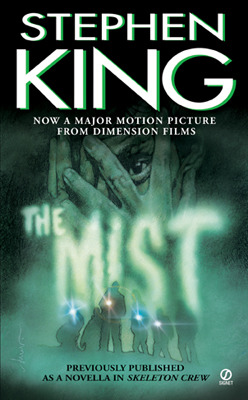 The Mist by Stephen King. I fucking HATED that ending! How is ANYONE suppose to get passed that?! Ugh I don't want to give anything away but... it pissed me off. It really did.
9. What book have you actually dreamed about?
If by actually going to sleep and dreaming, none. But if you mean say around daydreaming about it, there are really to many to list.
10. What book monster would you not want to find under your bed?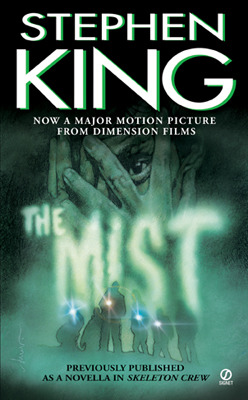 Once again, I'll have to go with The Mist by Stephen King. because no. Just freaking no. *gags* That stuff creeps me out SO freakin bad.
I Tag: